Riding the wave with Samo Vidic
"This is the camera you need if you want to shoot a job like this."
Getting on the wave
It's nearly 02:00 in the morning, six hours after the stills shoot started when a burly, Slovenian camera assistant called Bor runs up to the rest of the crew and says, "Samo's going to get on the wave!"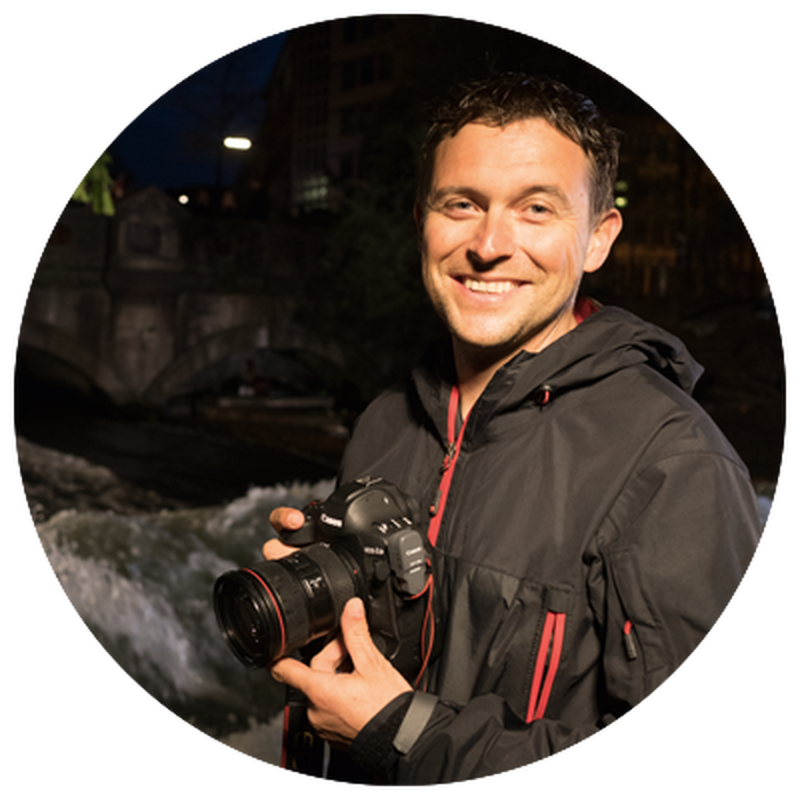 We'll get to that later, but first let's rewind a bit. What wave? It's April and we're standing on the banks of the river Eisbach in Munich for Canon's City Surfers story. The idea behind the campaign by ad agency J. Walter Thompson is to encourage people to explore the wonders of their own backyard. Here, Samo is shooting three of the most exciting river surfers in the world, in the middle of the city, on a man-made wave with Canon's new EOS-1D X Mark II.
Shooting on Munich's Eisbach River
When asked about what Samo thought about the river Eisbach, he replied:
"I like this place. It's cool being in the middle of the city. It must be great in spring and summer. You can surf, hang-out, or take your kids to the park, have a picnic and watch the surfers".
He makes it sound idyllic, which maybe it is on a lazy Sunday afternoon. But at night, on a professional shoot with the clock ticking, this is no picnic. It's chaos. Samo, however, is in his element. The Eisbach is an open set. Other surfers and members of the public are milling around everywhere; there's also a digital film experience being filmed for the campaign. Getting time to shoot everything means he has to shoot outside of his allotted shoot day; it's like horse trading at a bazaar. He explains:
"I'm an action sports photographer but I also shoot portraits and lifestyle. I wasn't really afraid of the action part. I was more worried about the lifestyle pictures we needed to do because the place was not blocked off from other people. I knew that if we cleared the space for 20 seconds, we'd need to get the shot in those 20 seconds".
Seizing spontaneous opportunities
At this point, Samo is everywhere, grabbing shots that are on his list one minute, spotting totally new opportunities the next. He is easily recognizable by his white wellies, when he's not got them plunged into the freezing cold river. Samo is a pragmatist. If something's working he sticks with it, if not, he tries something totally new. As he says:
"I decided to do two or three shots that were a little bit different…photos which weren't on the shot list. I really like to see things by myself and when I see the right angles or moves, it usually works really well. So sometimes it's a little bit difficult to shoot what the creative guys put together. You need to talk to them and if they're ok they relax. When I have this freedom, I can do great stuff."
And this approach totally paid off as he explains:
"First the plan was to shoot with the EF 300mm f/2.8L IS II USM lens from the right side of the river. But then I decided to go to the left to take a few test snaps. I decided to stay there because Tao, one of the surfers, does some great jumps on the left side."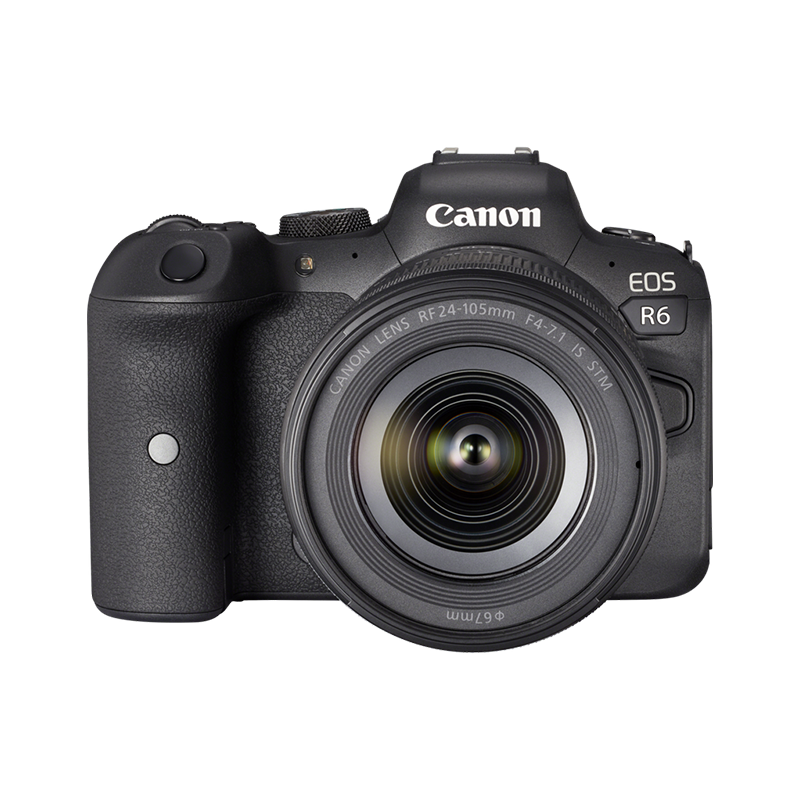 This is where Samo actually ended up shooting his hero shot. His receptiveness also extends to how he works with his subjects while always maintaining a clear idea of the wider story he wants to capture:
"I talked to the surfers at the beginning of the shoot. They showed me some of the photos they'd done before. I told them it's still surfing with good moves but we're not shooting for a hardcore surf magazine, so we'll shoot a little bit differently. The most important thing for me was to see that the surfing was going on in the city and not the middle of the ocean."
Stamina and attitude
When it came to the athletes, everyone was amazed at their stamina and attitude. Tao especially shone through for Samo:
"He's amazing. I'd love to have athletes like him on every shoot. There was absolutely nothing that he wouldn't do. He was up for everything. I think we clicked really well. After a quick one-minute chat, he knew exactly what I wanted; he's a very cool guy."
Another surfer, Karina also made a great impression on our photographer:
"She did amazing moves, tricks and grabs. It looked so easy from the bridge. When I was shooting and waiting for the right move, it was so smooth. You had the feeling she could go on for hours."
Jumping in
So let's get back to Bor, Samo's camera assistant, saying, "Samo's going to get on the wave!"
In the spirit of togetherness, our photographer wasn't going to ask his subjects to do anything he wasn't prepared to try himself. Laughing, Samo says:
"It was more to motivate the others in my team. We've known each other for years and I was trying to motivate them a couple of days before the shoot. I knew it was going to be a tough job as we had a lot to do in these five or six hours so I said, if we do a really good job I'll go surfing in my jeans and rubber boots."
He went on to explain: "I was so relieved afterwards that everything worked out so well. You can see on my face that I was happy with everything."
As you can see in the video, Samo was true to his word. Smiling, he says, "It was funny. Tao just said "step here" then he started to push me. I said wait, wait, the guys need to be ready to take the video, give me one more minute. But really this is the best way, if you want to try something like this, you just need to do it."
Capturing action with EOS-1D X Mark II
When it comes to the action though, it's not all about Samo's antics on a surfboard. In order to compete with changing lighting conditions through dusk to dark, Samo needed some serious kit to get the shots he needed. This is where the Canon EOS-1D X Mark II came into its own. Samo explains:
"This is the camera you need if you want to shoot a job like this. It has a 14 frame per second burst rate, you have crazy fast autofocus which works all the time and the files are amazing. This is the only camera I would choose."
To capture the shots, Samo used a 35mm lens at f/1.4. With the aperture so wide open, he was able to get a really blurry background while keeping the subject in perfect focus, creating an almost 3D effect. Also in his kitbag was a 70-200mm f/2.8 lens, which allowed him to stay far away from his subject to shoot crystal clear close-ups. Finally, he had a trusty 24-70mm f/2.8 zoom which affords amazing flexibility in environments like the Eisbach which are hard to control.
When asked about his favourite shot, he knew exactly.
"It's Tao, shot with the EF 300mm f/2.8L IS II USM lens with just the bridge behind. There's a splash of the water and it's completely frozen as he's jumping with a grab. When I saw it, I knew I'd nailed it."
Explore our City Surfer interactive experience here.
Riding the wave with Samo Vidic - Canon - Come and See
or